I was occasionaly browsing Allegro and found something special, "non-existent".
Original A3 8V steps with lights and 🟥 S lettering have 8V4 947 417 and 8V4 947 418 part numbers. Those are labeled as 8Y0 947 417 A and designed for the newest (and not yet presented) Audi A3 2021 (Typ 8Y). It's not even the first time when parts of some concept cars and mules leak in random eBay lots, Allegro, etc. There was a big hype around the set of newest rims of RS3 2021 being thrown to the market the same way.
Connection
Original steps with lights appeared only for FL A3 and Q2 cars in 2017, so I had to use German wiring diagrams in ELSA (they dropped other locales past 2016). You need to connect them all the way thru the door cables (and three plugs) to the same pin of warning lights in the door module. Female 2-pin connector for the stripes itself ― 4E0 972 575.
New steps are symmetrical, with no more separation into left and right sides. The length remained the same, they fit just as before.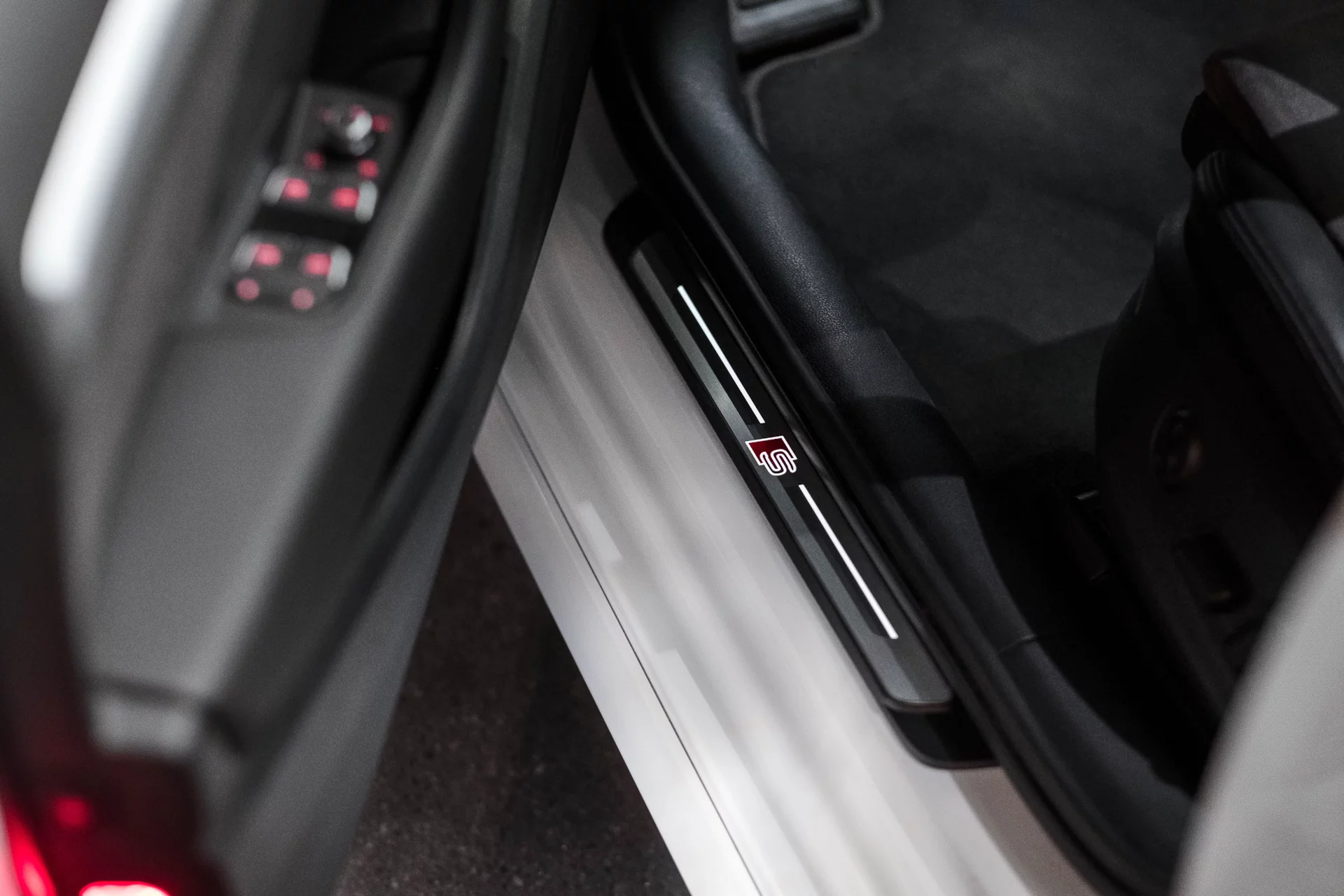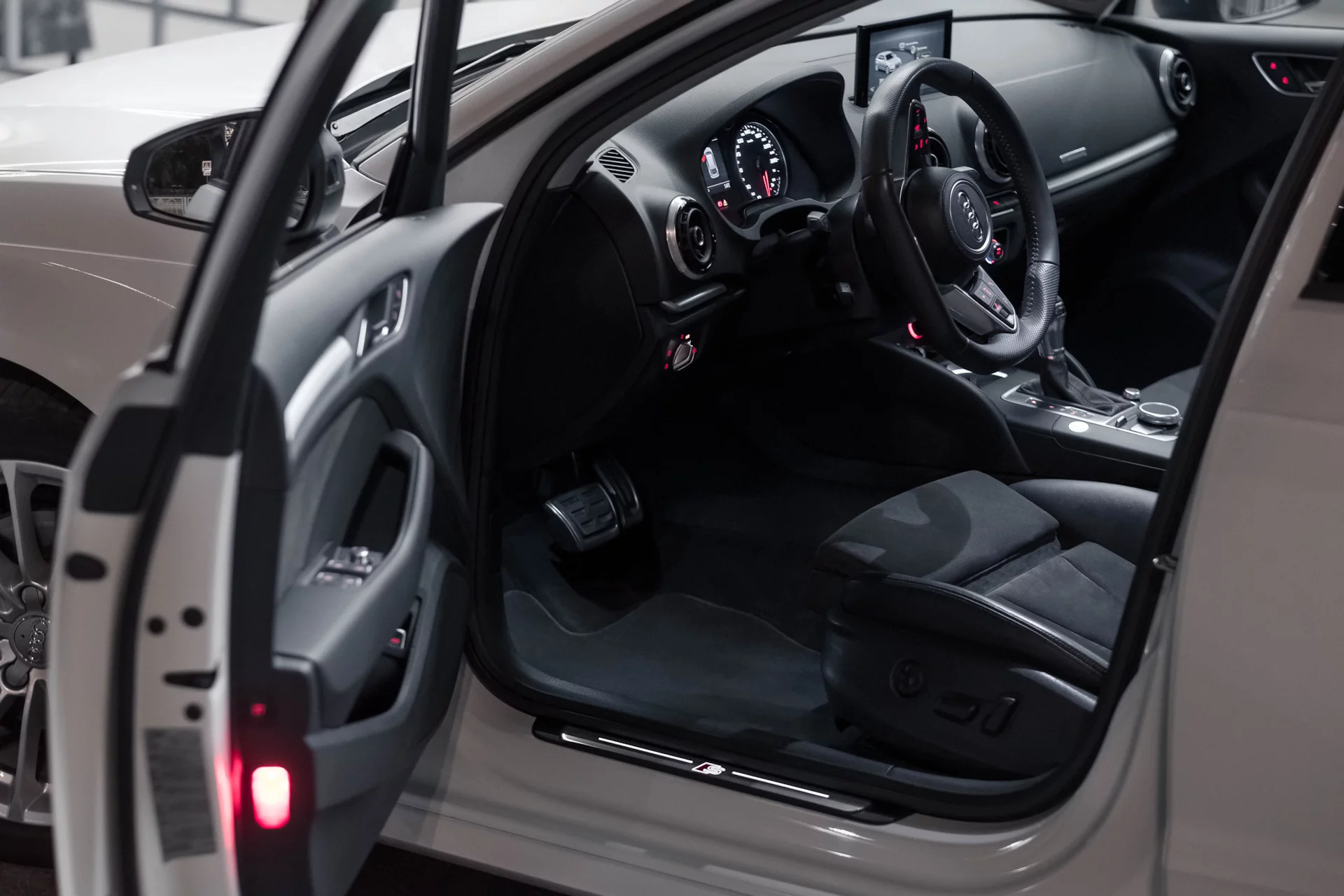 Stay tuned…