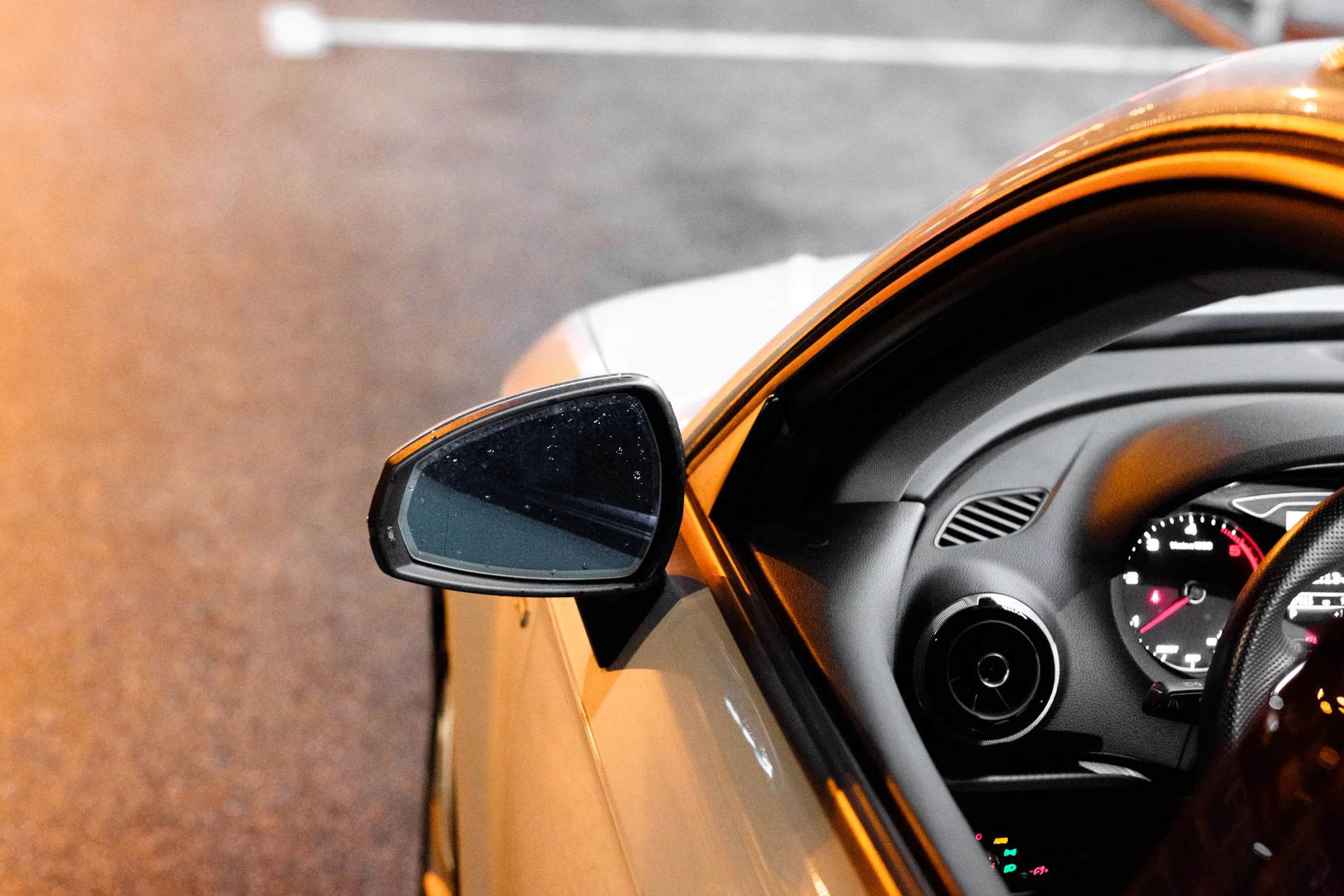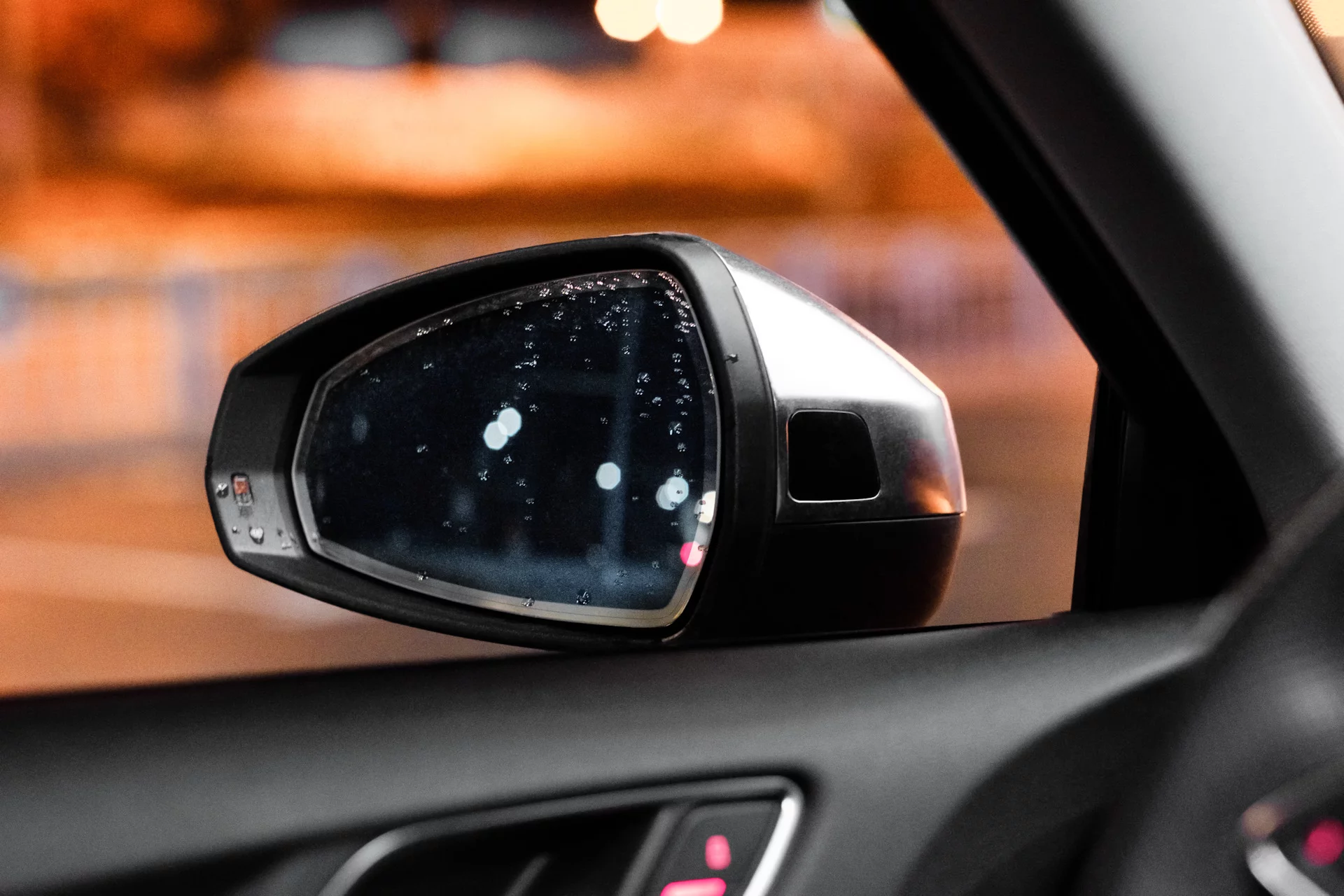 It is the second part of the story. A year ago, I installed an electrochromic interior mirror and was desperately searching for the side mirrors. Until 2017, the only one, driver's mirror was installed from the factory. If you needed a passenger one, you had to look for it from RHD cars. After the facelift, they ended up with such "savings" and now install mirrors in pair.
European cars use left mirror 8V0 857 535 H and right mirror 8V0 857 536 F.
The letters in the part number indicate the type of surface: F - flat, G - convex, H - aspherical.
Connection
The side mirrors are driven and controlled by the central one in the cabin, which has light sensors.
(And if you have a tightly tinted rear hemisphere, nothing will work.)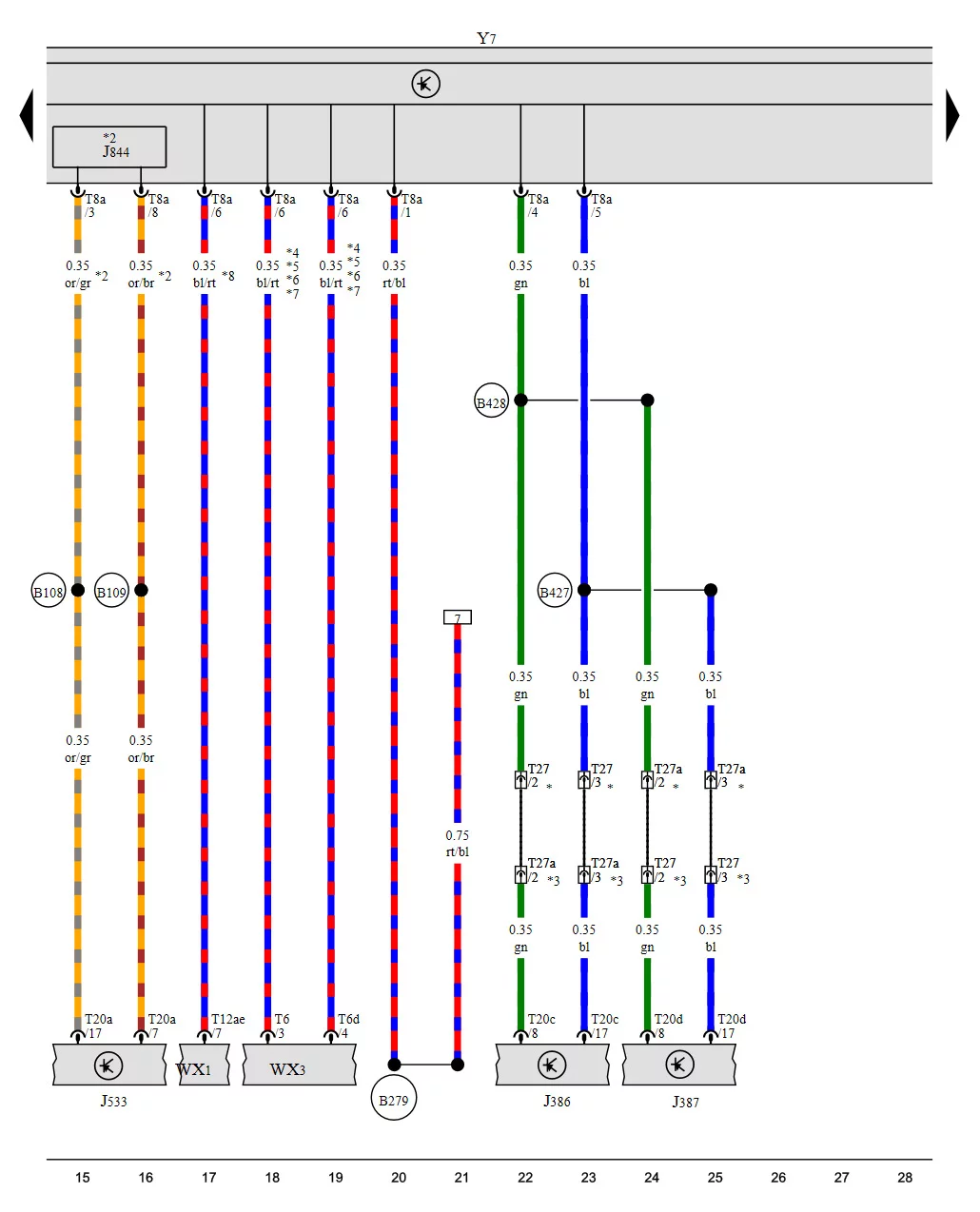 The disassembly of the shells is shown in detail in this video.
Surprisingly, all cars prepared to have electrochromic mirror on the left side. In the arm of the driver's mirror, there are always two more wires than the passenger's side, and an extra connector is fixed inside the shell.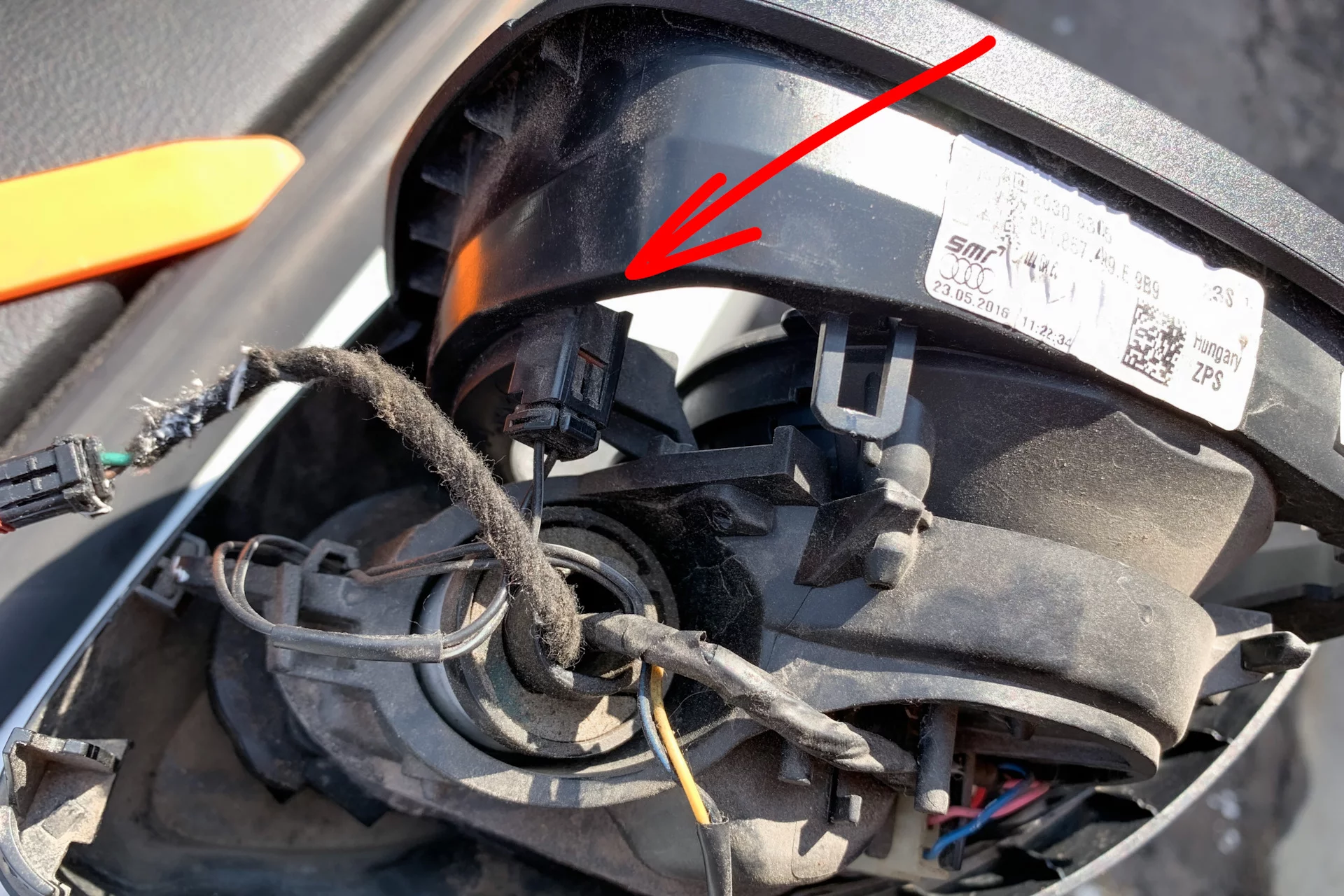 Wires have already been laid from the mirror to the door module and from the door module to the rubber band. It remains only to connect 🟢 2nd and 🔵 3rd pins into the connector from the cabin side. VAG sells those MCON 1.2mm pins only as a part of repair wires 000 979 020 E, but they also can be found by own part number N 103 360 05 on AliExpress.
Access to the driver's door connector is blocked by the plastic fastening of the hood lever. To remove it, you need to unscrew the hexagon bolt and slightly bend the tongue outward, as shown by the arrow in the diagram.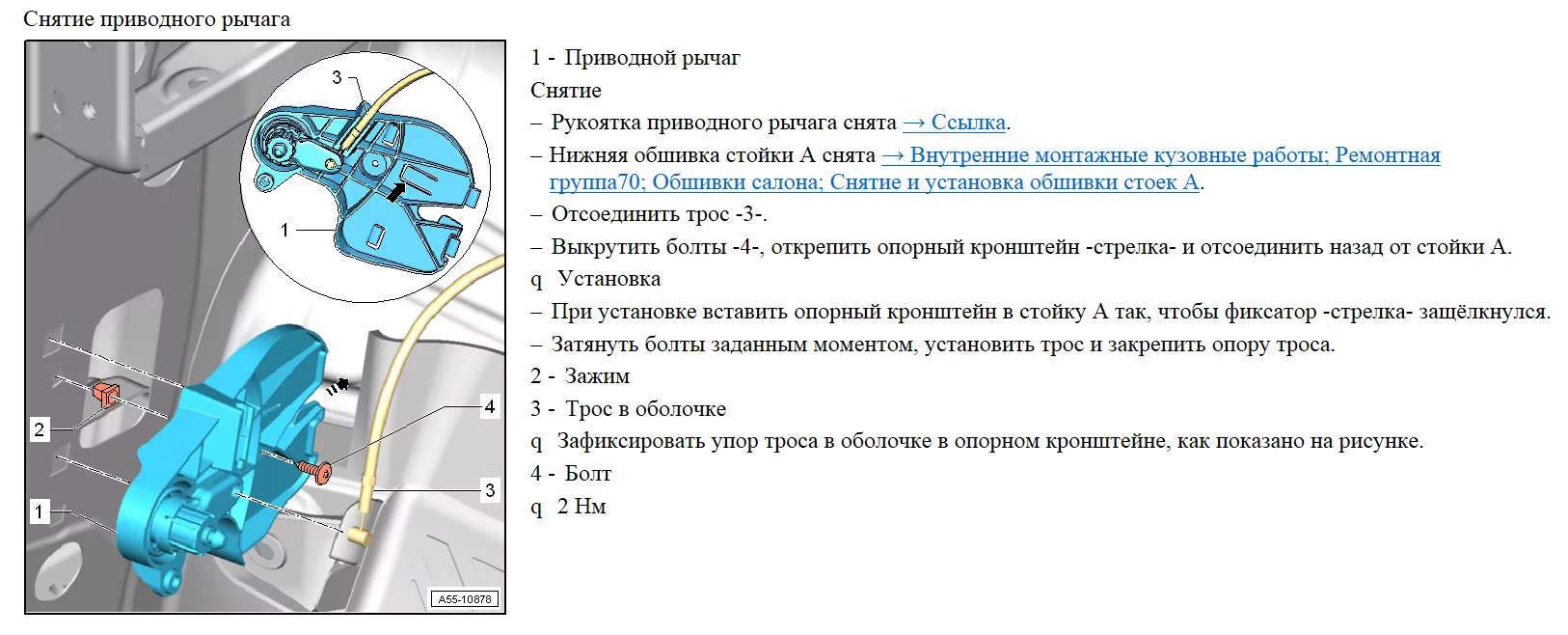 To open the connector of the rubber band, you need to lift its lock up. This is a very uncomfortable place, I jacked it with a short screwdriver.

The answering connector of the band is held by a clip on top. When reinstalling it, you must first move out its lower edge and only then snap the upper one into place.