Retractable Towbar. Part 1 ― Parts and Wires
My car is getting updates every week, today is the story of one of the most unique retrofits for A3.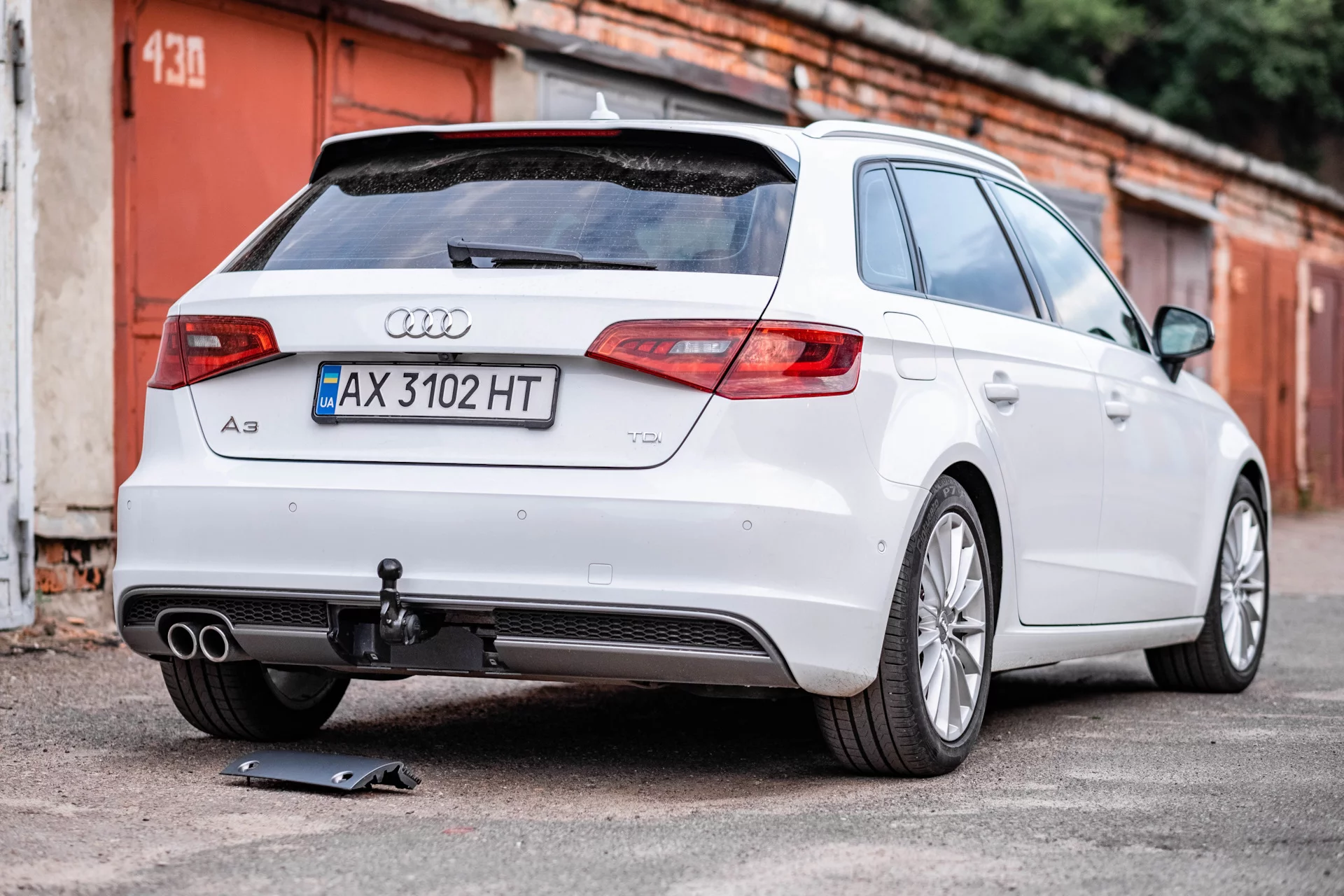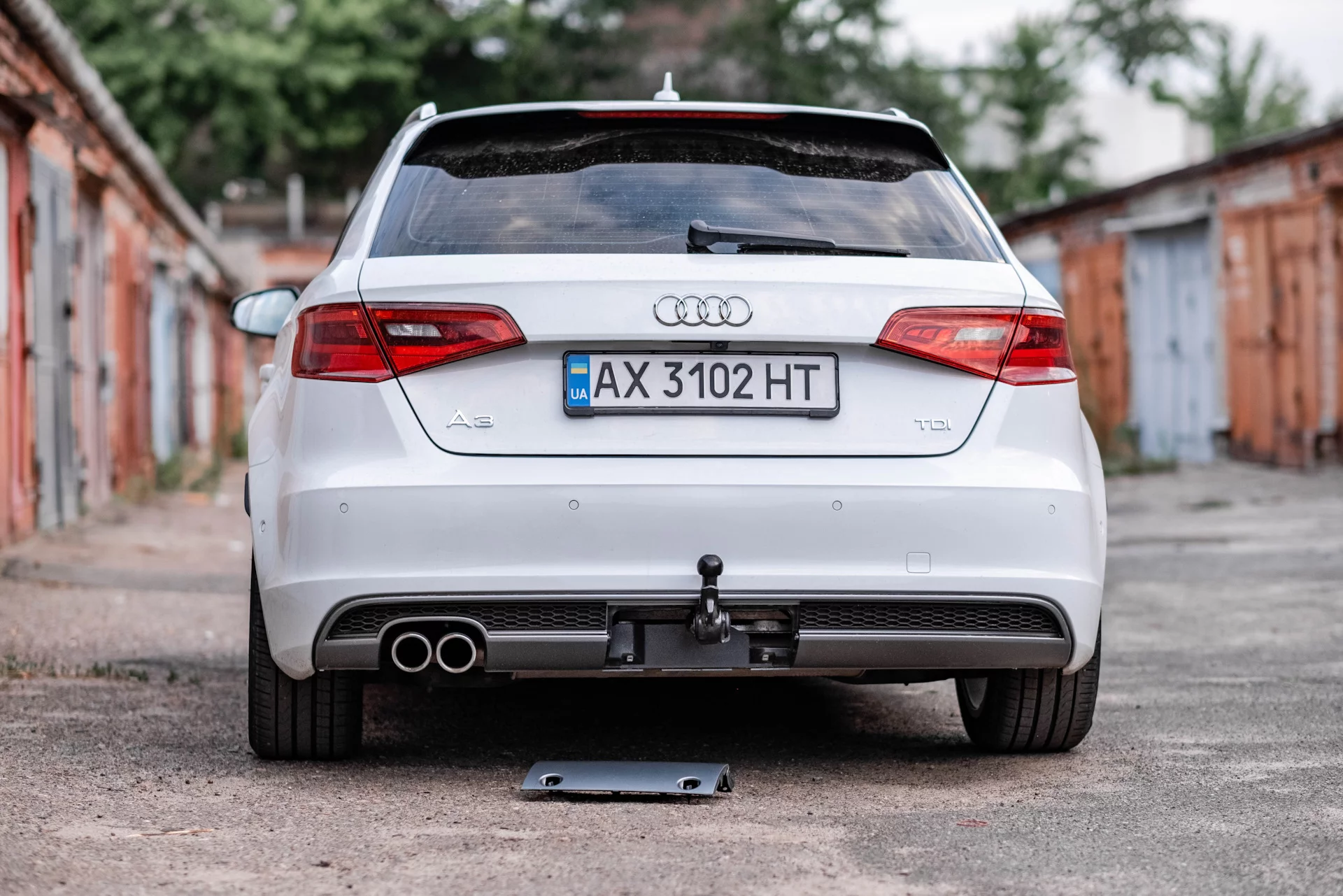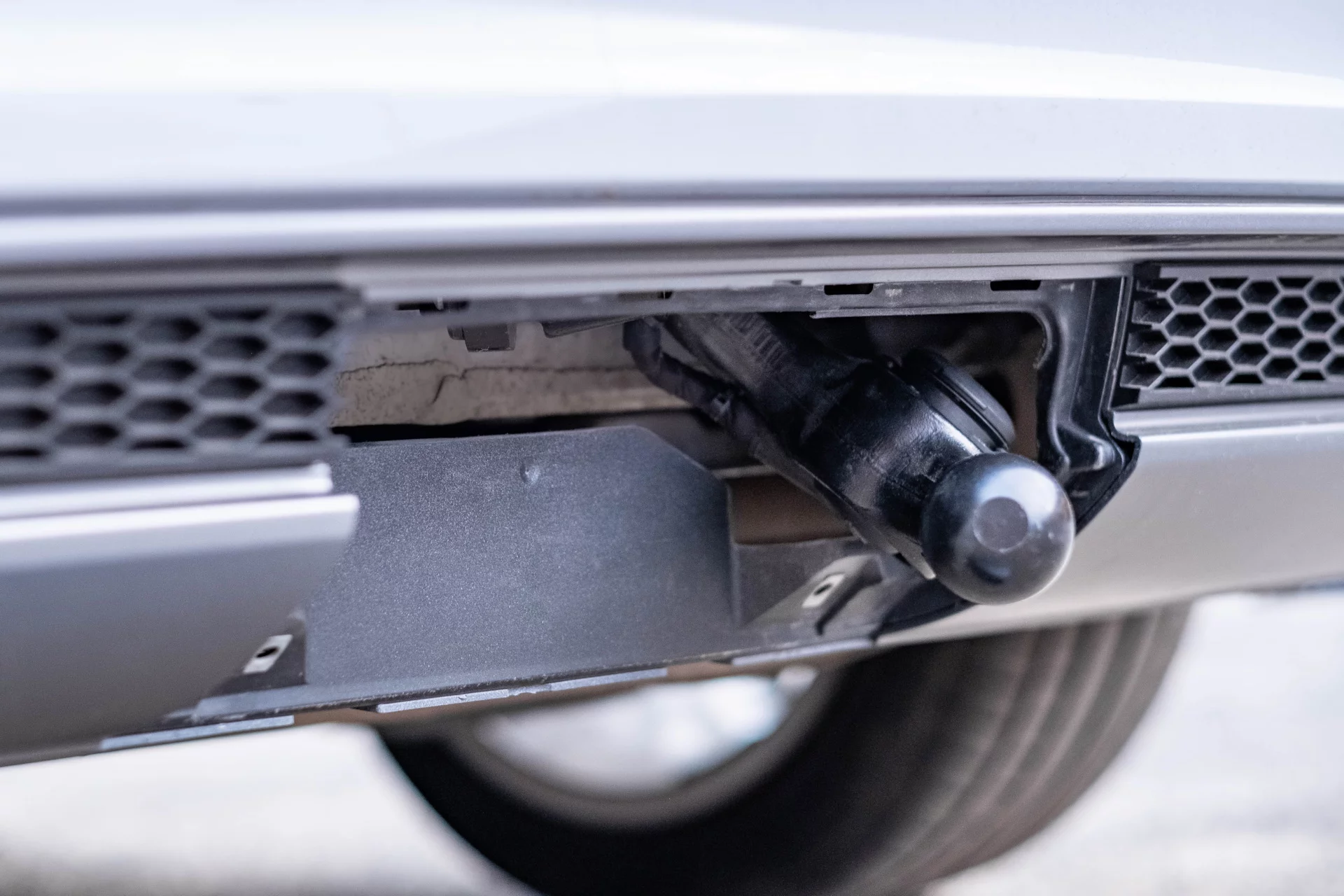 A Minute of History
preFL cars could have only a bumper protection beam with detachable towbar and the hook stored in the trunk niche.
It looks like this: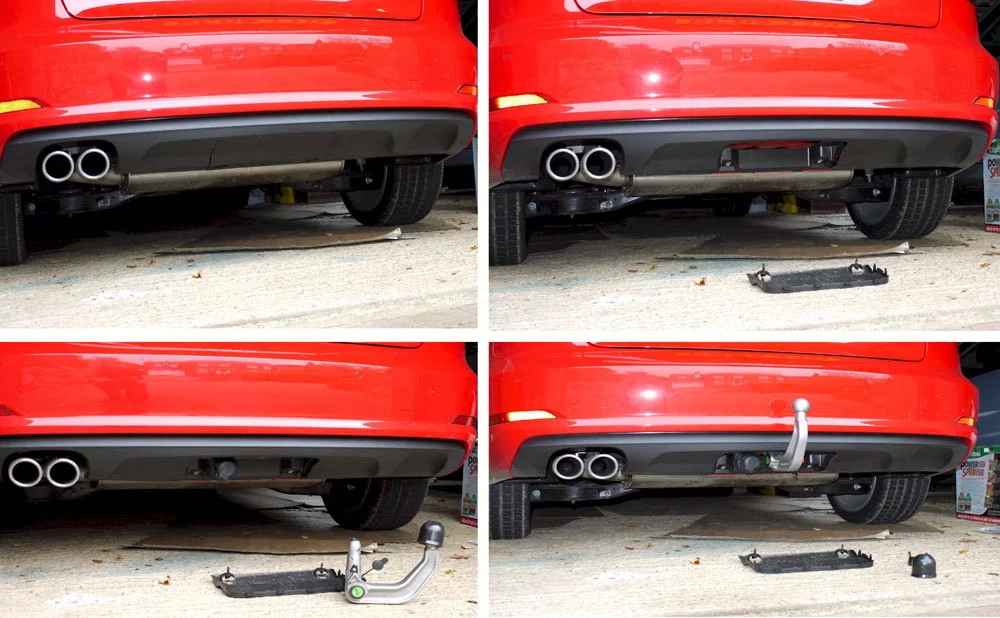 Third-party kits with statically mounted hook and socket look like:
FL 2017+ cars got an upgrade from the larger Audi brothers – a semi-electric hook with a swinging mechanism and a button to extract it. It could be installed on preFL cars too, but the opening needs some modification and cutting.
The problem is that preFL A3 cars have a smaller cover in the bumper diffuser. The hook can't be fully swung out and will be stuck at the edges.
The solution is to upgrade the entire bumper to the S-Line model. It may have a diffuser with larger center section and an opening that is good enough for the new hook.
Components
8V3 800 495 / 8V4 800 495 ― bumper reinforcement with a retractable towbar mechanism
5Q0 907 383 G ― towbar control unit
8V0 907 333 ― plastic holder for the control unit
8W0 959 511 ― button
8W5 867 255 ― button housing
8R0 803 910 ― original rubber cap
8V3 version from 3-door Hatchback costs less and comes in more lots. I thoroughly compared the appearance of 8V3 and 8V4 (Sportback) – they differ in hook extension by 1-2 centimeters, and mounting points are the same. So I weighted chances and gave it a try.
Wiring
There is no external kit for Audi and VW cars – towbar wires run inside the main braids. You will be lucky if you find them unwrapped. So I dug into ETKA part numbers and made a list:
4F0 937 731 ― big 6-pin connector for the power wires
6R0 972 930 ― black 10-pin connector, button wiring
6R0 972 930 A ― red 10-pin connector, wires to the BCM and the Gateway
8R0 973 605 ― flat 5-pin connector for the button
6R0 937 530 A ― housing for 4 additional fuses (fusebox D)
191 972 711 ― 1-pin mass connector
And the next day I finished collecting this list I found an awesome ready-made alternative:
565 971 658 F ― factory kit of wires to retrofit the towbar into Skoda Kodiaq and Kamiq cars
The current diagram looks very similar – some wires have different colors, but it is the only difference. Surprisingly, the length is the same for all MQBs, despite its being a big SUV or compact hatchback. The only significant change was the wire to the button – I cut it to my needs.
I also had to buy that 5-pin connector for the button, it is the feature of Audi only, and other brands use a common 4-pin. Skoda installation manual shows 4 points to insert new fuses in the main fusebox C (SC in the scheme), but Audi uses additional fusebox D (SD). There were enough empty slots in my case, so I did it the Skoda way – it's much easier.
S-Line Rear Bumper Diffuser
8V3 807 521 G ― diffuser for cars with two pipes on the left (2.0TDI)
8V3 807 397 A ― central opening cover
8V3 807 819 A ― left grille with two pipes cutout
8V3 807 833 ― central grille
8V3 807 820 ― right grille
The diffuser with an attachable central part blocks the installation of a 4-pipes exhaust – a symmetrical part with cutout for the right side does not exist. It is made for S-Line cars only, and the S3 uses a different version (and can't have the hook from the factory).
The hardware was installed in the paint shop service. 4 bolts 10mm/1.5 with ~4cm length are required. The original bumper beam wasn't hardening there anything at all – it weights around 2 kilos and can be screwed with bare hands. The new one with the towbar mechanism is a whole different story – 25-30kg, with the handle to carry it welded on top.
To be continued…