This option is useless on hatchback cars unless you plan to add an electrically operated tailgate (as I do). A3 Sedans have springs to push the lid up when the lock is opened, but Sportback just unlocks it and nothing more happens. Sedan door panels also have a stamp for the trim, but on a hatchback, you need to cut the hole yourself.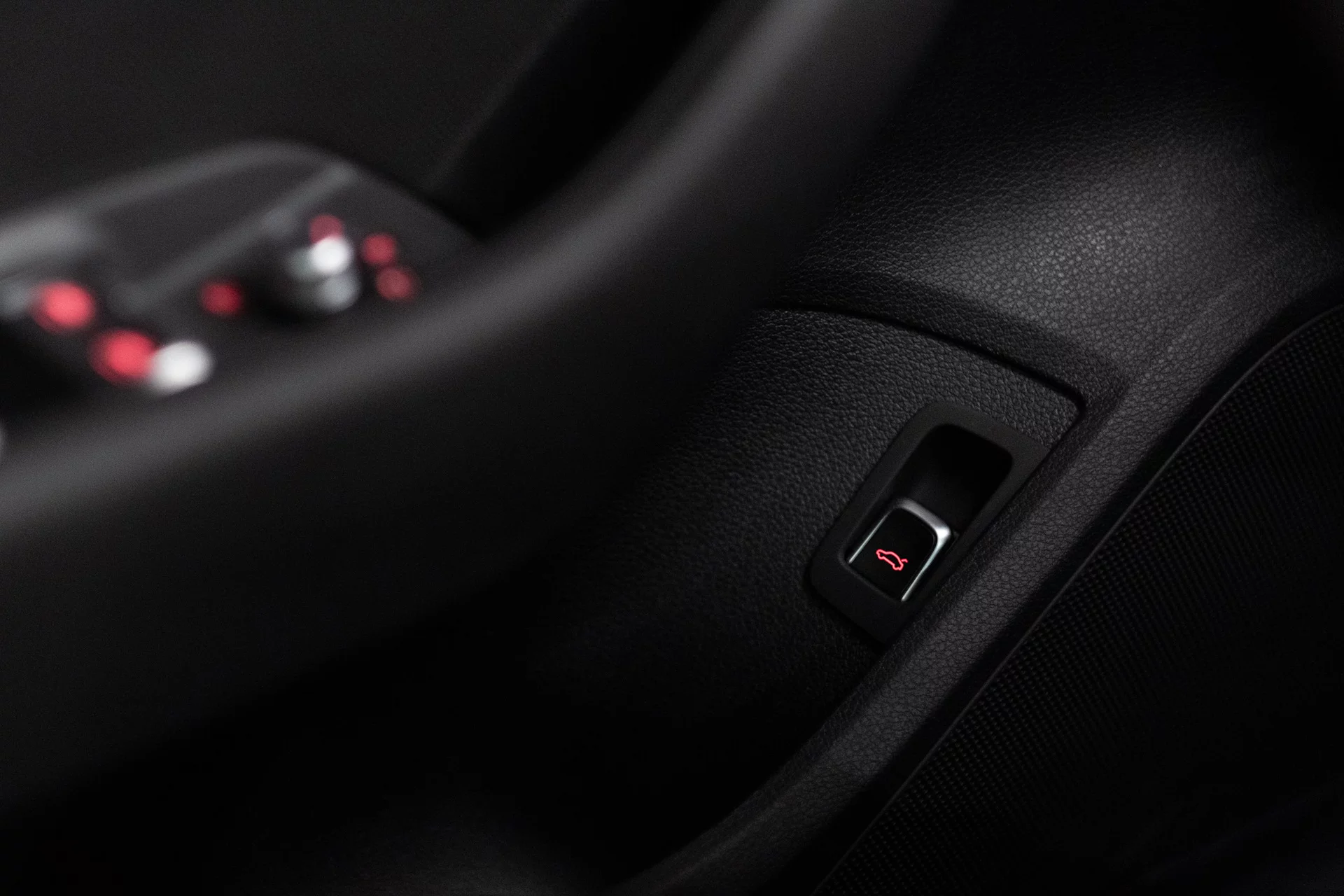 Parts
8K0 973 754 A – connector, same as used for other buttons
8V5 959 829 6PS – trim
There are two options for the switch:
original one 8V0 959 831, which is just a matte black plastic with no indication
chrome decorated switch from Audi A4 8K0 959 831, available on AE for 10€
I choose the "premium" and found out that the clips are located differently. Take a look at how I drilled new holes for them:
Installation
I made a tape dummy on the panel, did some Dremel work, and sealed everything after a successful (fifth) try.
I posted the door wiring diagram in the previous post. Switch (E165) connects to the 4th, 5th (mass), and 23rd pins of the T32 connector of the door module.
No coding is required.
To be continued…