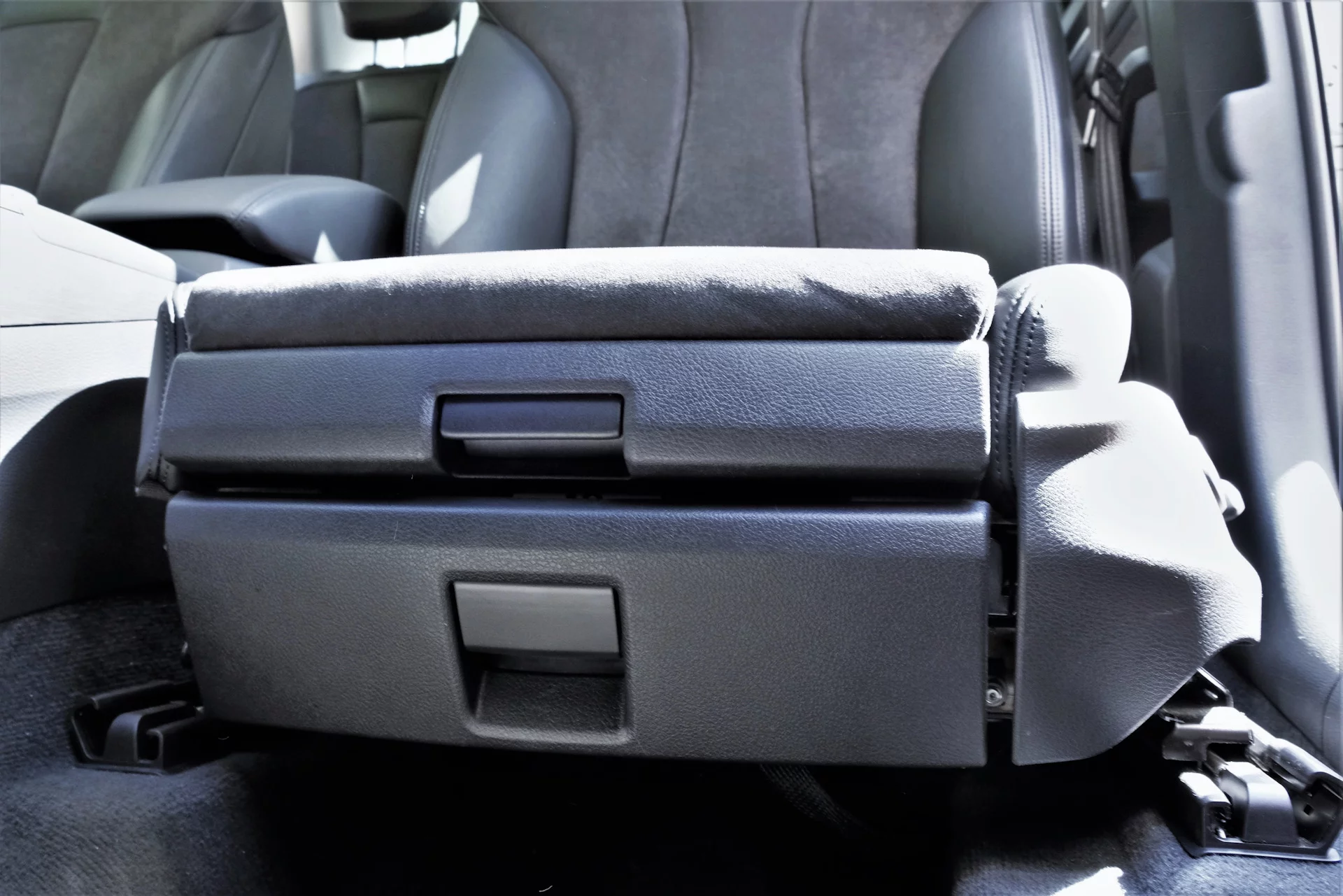 The hole under the driver's seat was annoying from day one. It's just bad aesthetics and zero functionality. (Some European cars have a fire extinguisher here, but it is not the case for Ukraine.)
I spent some time reading forums and figured out that:
Boxes could have three colors and variable deepness, 3/4 or full width.
The steel frame of an Audi and VW seat is universal, and any box could be mounted there. You may need to move wires a bit with plastic ties.
Manual seat adjustments are the bigger problem. They intersect with full-width boxes, so your only option is the 3/4 box in this case. They are different for the left / right side.
Electric seats could have universal full-width boxes. I found them on AliExpress.
8K0 882 601 C4PK – full-width box
8K0 882 601 B4PK – 3/4 width box for the left (drivers) side
8K0 882 602 B4PK – 3/4 width box for the right (passenger) side
After receiving my full-width box, I discovered an unpleasant "feature": you still need shorter boxes even for the A3 car with electric seats because the car body has a ledge at the central tunnel. It does not allow you to move the knee zone to its lowest position, ledge blocks ~1cm of travel. It is not critical for me, as I never adjust them like this. You can still move the seat all the way down, but only the knee part is blocked. It's likely a limitation of narrow cars, the MLB platform has a wider interior.
Installation
Fastener partnumbers:
N 900 880 03 – clip nuts, 2 pcs
N 907 371 05 – bolts, 2 pcs
You will not be able to install it without removing the seat. It is necessary to unscrew four bolts on the slides (the front ones are hidden under plastic caps). Insert two clip nuts into the frame from below. The box also needs to be disassembled in halves – otherwise there is no access to the mounting holes. After the first fit, it was cracking a lot, so I had to add cloth tape to all the attachment points.
The whole process took around an hour.